The Olympics have begun! Yay! So, I'll make this as quick as possible...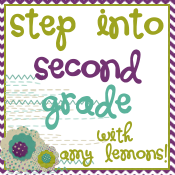 1.) I have been married to a WONDERFUL man for 8 years! (on July 31st) I adore him and look forward to many more adventures together! :)
An old pic, but it's one of my favorites! :)
2.) I currently live in Tennessee, but grew up in Ohio...Lovin' it here in the south!
3.) My nickname is GOMER. All of my friends and family that knew me growing up call me that....the hubby does not! LOL! My maiden name is Gomez and people used to call my dad Gomer. So, when I came along...I was dubbed "Little Gomer" which eventually became just Gomer... :)
4.) My mom owned a dance studio and taught for many, many years! Therefore, I grew up around music and dancing! My favorite was tap and jazz. My mom, sister, and I would perform at the end of every recital together...ahhhh...memories!
My mom, sister & I all have identical outfits...I'm the littlest one!
5.) My favorite pastime growing up was fishing with my dad! I loved it... I don't have any pics from way back when, but I have a pic from the most recent fishing trip we've taken! (on Lake Erie for Father's Day a few years ago)
I caught the biggest one! Yay!
6.) I love going on vacations with the hubby and family!
ALASKA -- 5 year Anniversary!
CANCUN -- w/ both sets of parents (not pictured..haha! sorry...)
ARIZONA/GRAND CANYON -- w/ my family
7.) I love musicals (Grease, Sweeny Todd, Phantom of the Opera), but my favorite musical is the NEWSIES!! Haha...My sister and I can practically recite the entire movie by heart! (That's my cigar!...You'll steal another...Hey bummers, we've got work to do!) Plus it's got one of my favorite actors in it...Love me some Christian Bale! :)
She was so little!
9.) I have a tattoo...and absolutely LOVE it! I want another someday soon...
It's a cross with a pic of my hands signing Jesus overlaying it...
10.) I am a pasta lover...spaghetti, fettuccine, baked ziti, tortellini...YUMMY!!
11.) I have met Peter Facinelli! (Carlisle from Twilight)
12.) HBO is one of my favorite channels because it has some of the best TV series to watch...True Blood, Game of Thrones, Girls...
13.) Favorite games to play: Phase 10 & LRC
**************************************************
Hope y'all enjoy reading about my little quirks! :) I'm off to watch the Olympics now!